Readers interested in this subject should also refer to the page on this site, titled "Mathematically breaking down the Equation"
GENERATING THE EQUATION WITH TWO GEARS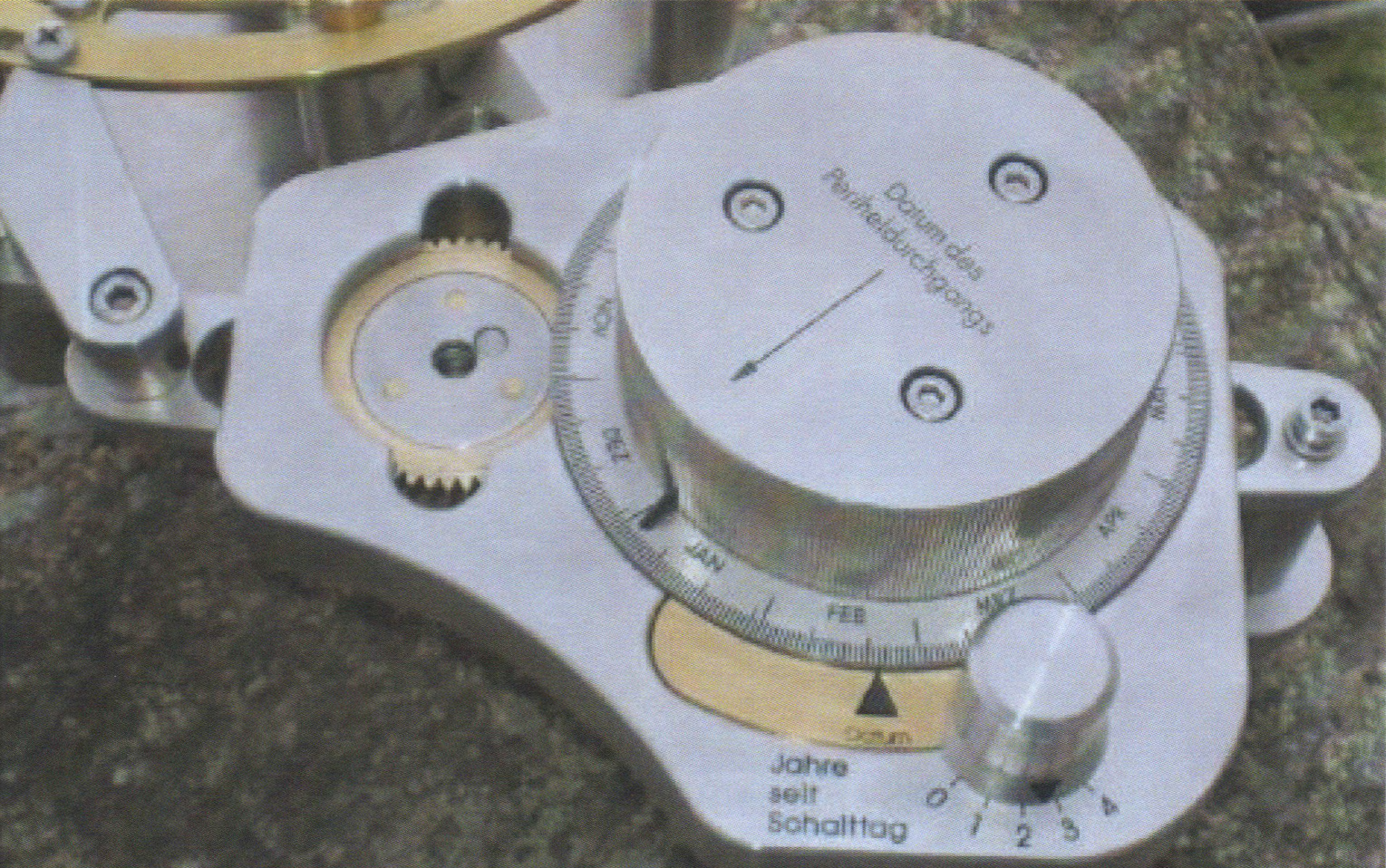 THE JENS OLSEN WORLD CLOCK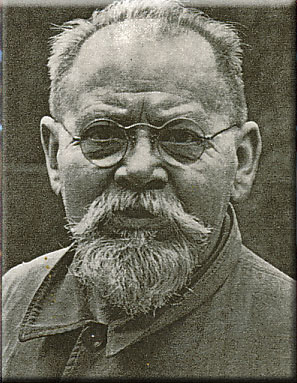 Almost certainly, the most significant Equation modelling has been accomplished by the famous Jens Olsen clock that can be seen in the town hall in Copenhagen. The clock - comprising more than 15,000 parts, was completed after the death of Jens Olsen in 1955.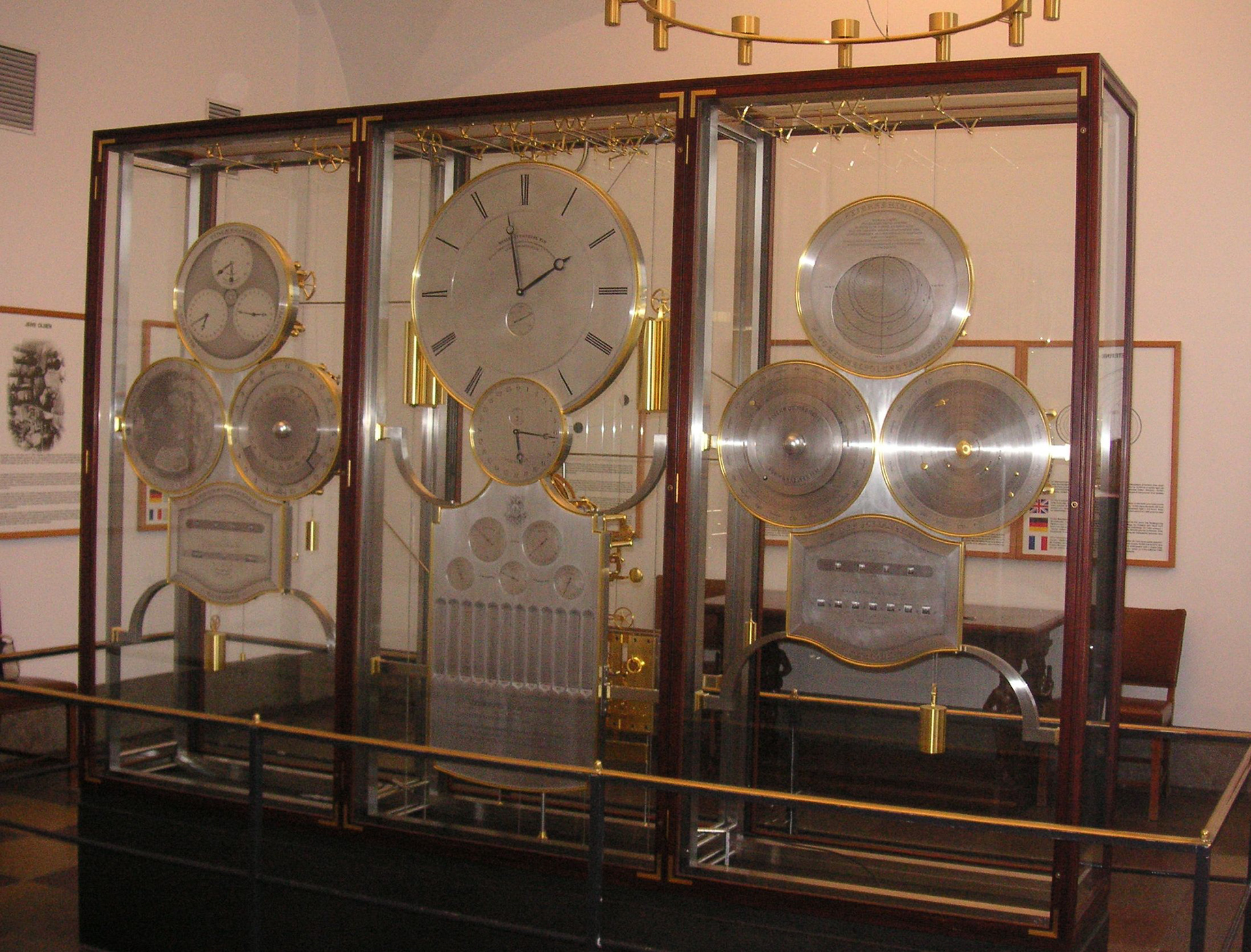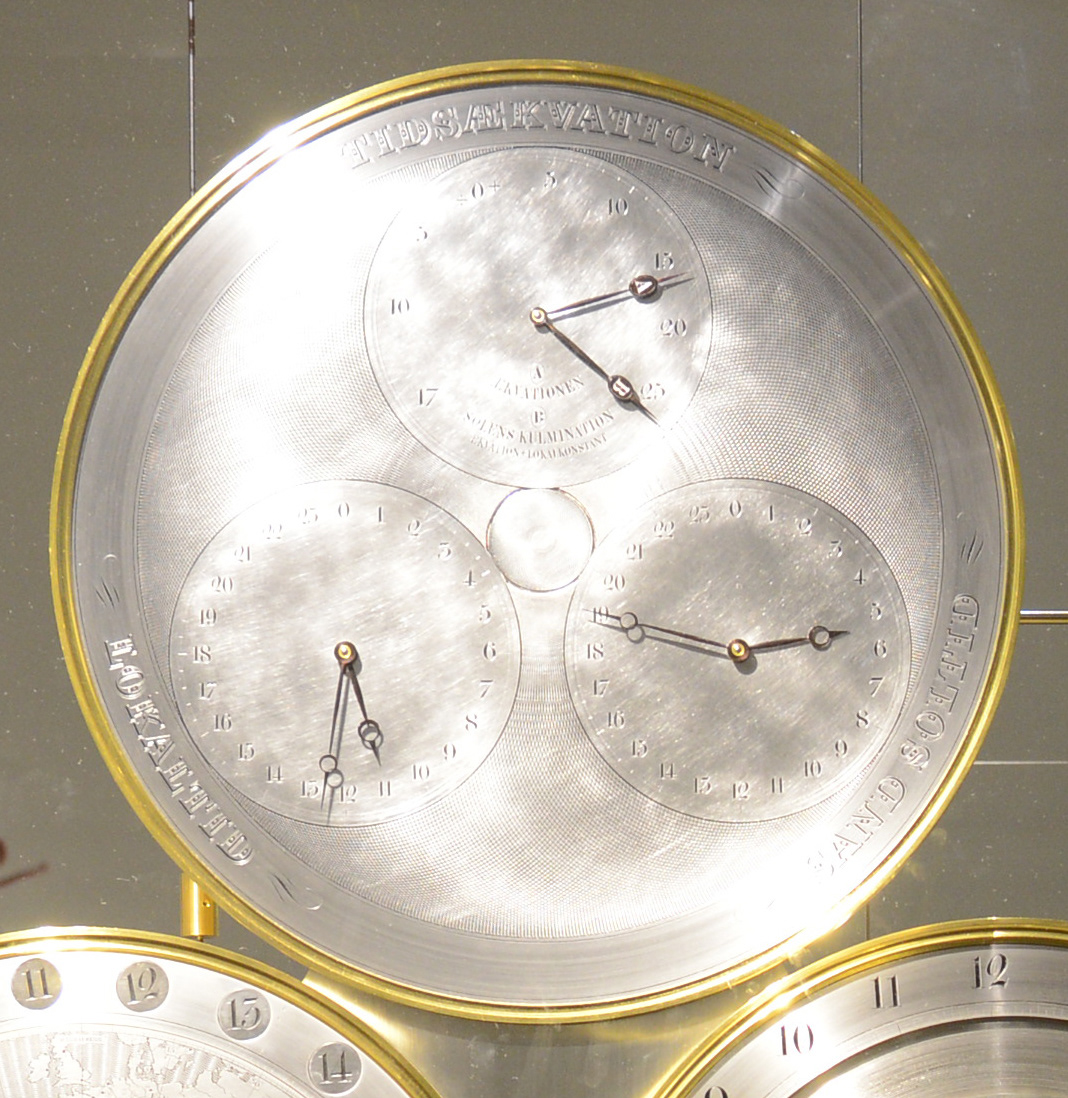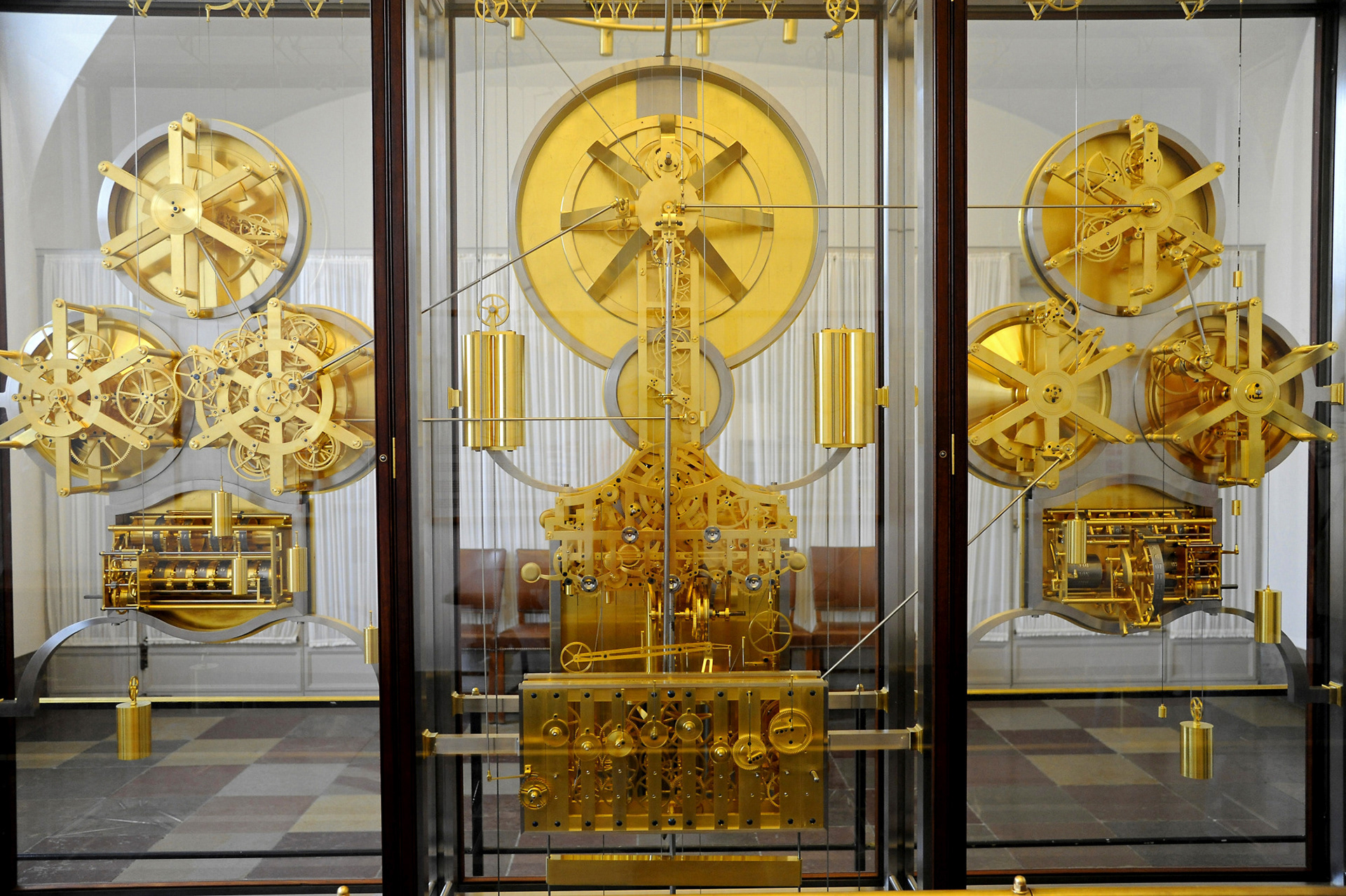 Note that the black & white illustrations, following, were taken from Otto Mortensen's book "Jens Olsen's Clock" - 1957 - Copenhagen Technological Institute. No longer in print. Otto Mortensen was Olsen's  friend and collaborator. He was the chief clockmaker who completed the clock, following Olsen's death.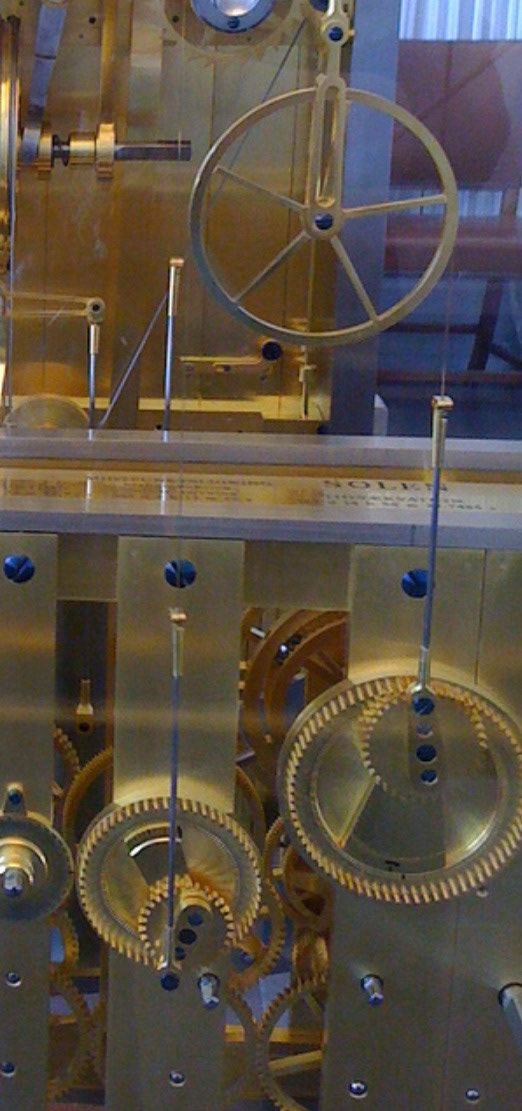 Behind the Tusi Couples, is the gear work to generate the anomalistic and tropical year